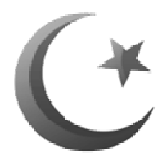 This is a tract that I specifically made for Muslims.  It deals with the three questions that Muslims often ask:
Has the Bible Been Changed?  
Why Does the Bible Say Jesus is the Son of God?
 Why Does the Bible Say that Jesus Was Crucified?
Type in your name and e-mail address and  the download link for this tract will be sent to you FREE.  If you do not see it at first in your Inbox, please check your spam folder.
This download is free, but I wanted to give you an opportunity to give if you would like to, so we can do more to spread the gospel. Galatians 6:7 says "whatever a man sows, that he will also reap." PayPal's website is safe, secure and encrypted.