In this tract for homosexuals or those struggling with same sex attractions, the title of this tract  is:  Do You Have Questions About Your Relationships?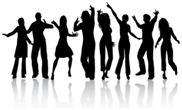 I studied this topic of "healing homosexuality" for six months to help homosexuals come out straight   The tract begins with – Relationships are important to God because that is why He created us, so we could have a relationship with us through his son Jesus Christ.  I've heard that no one wants to have same-sex attractions.  If that is you or someone you know,  then give this tract to them.  God did not create anyone to be a homosexual or lesbian.  The Bailey-Pillard and LeVay and  Hammer studies are all criticized as faulty, biased and their results do not prove there is a gay gene.  Prevailing scientific studies show that same sex attractions are an acquired condition developed in early childhood caused by hurtful circumstances.  If you really want to be delivered from same-sex attractions, you must know that it is a process and you have to be:  patient and forgiving and fight the good fight of faith.  I encourage you to join a "healing from homosexuality" support group.  If you cannot find one nearby, then www.celebraterecovery.com is a Christ-centered and excellent support group as well.  First, you need to know that you're not alone and God is with you.   Secondly, you may want to see a counselor who is an ex-gay.  Third,  you need to repent for all your sins and surrender your life to Jesus Christ and then develop a personal intimate relationship with Him.  You need to read your Bible and renew your mind and attend a church  that is against same sex marriage.  Learn to sing and worship God to receive the height, depth, width and length of your Heavenly Father's love for you.  I encourage you to read testimonies of men who have been delivered from SSA.  They will give you great hope.   Do you wonder what really caused your SSA?   For most men, the same-sex attractions are there because they did not bond with their father who was supposed to be there for them.  If that is you, then you feel like he rejected you, which made you angry.  Most likely, instead of reacting the right way, which is forgiving him, you unconsciously did the wrong thing and built a vengeful defensive wall around your wounded child heart, which prevented you from bonding with your father.  Your anger and your fear and your vengeful attitude makes you feel like not you do not want to be like him, not even wanting to be a boy, but God loves you and He is your Heavenly Father.  That is the bottom line.  Remember there are two sides to every story.  The truth you discover can bring your healing reconciliation  like John 8:32 says, "the truth will set you free." This bitter root, along with the it's lies, must be uprooted by forgiving your father for his sins  against you, forgiving yourself and forgiving anyone else that did you wrong or sexually abused you.  Studying  and applying these scriptures will help you:  1 John 1:9; Matthew 6:14;  Mark 11:25.   After forgiving those who hurt you,  the wall around your heart will come down.  Then you will feel your heavenly Father's Love flow into your heart and heal the wound.  God will turn your mourning into dancing.  Romans 12:19 says that Vengeance is the Lord's and He will repay.  He will repay you His way and in His timing.  He will repay you with His love and with other heterosexual men you can bond with in a godly way, just as friends.  I encourage you to do your part;   Get involved with a Men's Bible study and get involved with a gym working out or play a sport.   Then the same-sex attractions will greatly decrease.  It takes time, but many have gone before you and have overcome SSA. With God's help, you will too.   There is a brief list of resources to overcome Same Sex Attractions:    Resources to Overcome SSA:
– www.dennisjernigan.com/djtestimony
– Genesis Counseling  – joedallas.com
– Living Hope Ministries.- livehope.org
– focusonthefamily.com/socialissues/sexuality/leaving-homosexuality
– Stephen Black – www.firststone.org
– Richard Cohen –gaytostraight.org
– Testimonies – peoplecanchange.com  aka:  www.brothersroad.org
To get this tract,  just type in your name and e-mail address below and the download link will be sent to your for FREE!  If you do not see it at first in your Inbox, please check your spam folder.
This download is free, but I wanted to give you an opportunity to give if you would like to, so we can do more to spread the gospel. Galatians 6:7 says "whatever a man sows, that he will also reap." PayPal's website is safe, secure and encrypted.