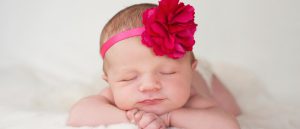 This is a tract I wrote to encourage a mother who has an unwanted pregnancy to keep her baby. The title of the tract is:  God Loves You and Your Unborn Baby
The tract starts off with letting her know how God feels about her baby. God  loves her baby and He wanted the baby to be born.  There's no way she could have become pregnant without God's intervention. Everyone is born with a spirit and that comes from heaven.   Many women are barren, but God enabled you to conceive and become pregnant.   Jeremiah 1: 4 -5  says the entity in your womb is really a baby.
Luke 1:41 – 44 explains that no how matter how far along you are, it is still a baby.
God wants His baby to be born because He already personally knows your baby.
Psalm 139:13 -15 God knew King David who wrote,  "You did form my inward parts."
God knew John the Baptist.  In Luke 1:15 it was prophesied, "he will be filled with the Holy Spirit even before his birth."   God knew Jacob and Esau before they were born.  Genesis 25 :23 prophesied, "two nations are in your womb."   God knew the Apostle Paul,  He said,   "but when He had set me apart before I was born and called me through His grace." Consider the most unique person of all – our Savior Jesus Christ.   Is there any question of Jesus's personhood before birth from the moment of conception to the day He died on the cross?   He lived like a human, like you and me.   God knows all about your baby.   He wants your baby to be born because He has a plan and a purpose for your baby it says in Jeremiah 29:11.   How God feels about your baby?   Your baby is precious.   Children are blessing from God.   Psalm 127:3,   Jeremiah 7:6,   Exodus 23:7.  If you aborted your child you would be murdering your child.   The tract encourages the mother "if you do not want your baby and then please give it up for adoption.  Moses was adopted and he became a prophet.  Jesus Christ was adopted by Joseph and helped Mary raise Him as well. "
There is a space for the Salvation prayer and there is a space for your: Church name,
Pastor 's name, Church's service times, website and phone.
To get this tract,  just type in your name and e-mail address below and the download link will be sent to your for FREE!  If you do not see it at first in your Inbox, please check your spam folder.
This download is free, but I wanted to give you an opportunity to give if you would like to, so we can do more to spread the gospel. Galatians 6:7 says "whatever a man sows, that he will also reap." PayPal's website is safe, secure and encrypted.