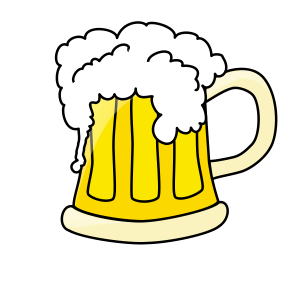 Evangelism tract for Problem Drinkers
The title of this tract says:  "12 Tips About Drinking"  so to the person going to a bar, it could look like you're giving them tips about how to enjoy a drink or perhaps drink recipes… and then on the inside the tract in the  introduction  – It says that people drink for different reasons and suggests different reasons  why people drink
 Then it gives  the tips below with Bible scriptures to help people overcome every reason why they drink God's way – through standing on the promises in the Word of God, through prayer and praise and worship and a closer walk with Him.  For example,
if you drink because to you want to be more social, 1st Corinthians 15:33.  Tip #3  –  If you drink because you need courage , Isaiah 41:10.   Tip #4 – If you drink because you need to relax,  Matthew 11:28.   God wants you to face Him with every single problem you have, so pray Philippines 4: 6 – 8.   He wants to heal you on the inside and heal your broken heart  and comfort you.   Tip # 7 – Be filled with the Holy Spirit instead of drinking.   Tip # 8  – God wants you drunk in the Holy Ghost.   Tip #9 – If you need physical healing, 1 Peter 2:24.   Tip # 10 – If you let Him, God will fill every void in your heart.
Enter your name and  e-mail address below and the download link for the tract will be sent to your inbox for FREE.  If you do not see it at first in your Inbox, please check your spam folder.
This download is free, but I wanted to give you an opportunity to give if you would like to, so we can do more to spread the gospel. Galatians 6:7 says "whatever a man sows, that he will also reap." PayPal's website is safe, secure and encrypted.