Evangelism  Tract for Homeless with Resources for Tulsa, OK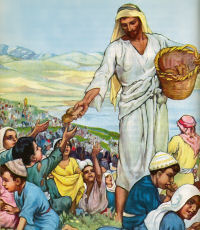 One day I was just so sad to see homeless people begging every morning when I went home from work around 41st and Sheridan. "They really need food and all I have is this protein bar"  I thought.   So I made this homeless tract which is actually a pamphlet sized tract and  it is full of resources.   I researched online food banks in the Tulsa area and also listed churches with food pantries. Most of them are in there.   I did not have space for all of them.  It also lists  homeless resources for housing.  The first two pages of the pamphet is a compelling message to make sure they have a "home in heaven" and  a Salvation prayer they can pray to receive Jesus as their Lord   Please use this tract and hand it out to those that you see begging on the street.  It could cut down on the homeless in Tulsa, Oklahoma.  You can make a difference.
Type in your name and your e-mail address below and a download link for this Tract will be sent to your inbox for FREE!    If you do not see it at first in your Inbox, please check your spam folder.
This download is free, but I wanted to give you an opportunity to give if you would like to, so we can do more to spread the gospel. Galatians 6:7 says "whatever a man sows, that he will also reap." PayPal's website is safe, secure and encrypted.